Things to Do in Holland, Michigan
We are conveniently located in southern Holland with easy access to the city's major thoroughfares. Our pet-friendly community features beautiful, lush landscaping, ample parking, and generous living space in our oversized apartments. We invite you to come tour our community and see why Crown Pointe is a great place to call home!
TOP 5 THINGS TO DO IN HOLLAND
On the shores of both Lake Michigan and Lake Macatawa, Holland State Park Beach is a local favorite for swimming and sunbathing on its sugar sand beaches. In addition to the beaches, the State Park features campsites, fishing, a playground, concessions, and more. Across the channel, the historic Big Red Lighthouse stands proudly overlooking the Lakes.
Towering over Holland State Park, Mount Pisgah affords dramatic views of Lakes Michigan and Holland via a wooden boardwalk to the peak. A few miles south, 850-acre Saugatuck Dunes State Park offers additional outdoor recreation opportunities, with beaches, hiking and cross-country skiing trails, and the eponymous 200-foot dunes.
2215 Ottawa Beach Rd Holland, MI 49424

Located on the edge of Downtown Holland, the spectacular Windmill Island Gardens is anchored by "De Zwaan," a 250-year-old working Dutch Windmill soaring to a height of 125 feet. The 36-acre Gardens feature more than 100,000 tulips in a spectacular array of colors, a wide variety of other lush fauna, as well as dikes, canals, and much more.
The Gardens also feature an antique Dutch carousel, the Little Netherlands Village display, the Molenwinkel shop selling flour freshly milled on-site, a replica of a 14th-century Dutch inn, a playground and children's garden for the kids, numerous picnic areas, and a gift shop to pick up the obligatory pair of wooden clogs to commemorate your visit!
1 Lincoln Ave Holland, MI 49424

Nelis' Dutch Village in northeast Holland spans more than 40 acres and features more than 30 Dutch-themed structures. Charming shops offer Dutch cheese, chocolate, pastries, fudge, ice cream, coffee, and tea, or head to the Hungry Dutchman Café or the Hungry Dutchman pub to try Dutch delicacies like metworst, saucijzebroodjes, kroketten, and erwtensoep!
Browse the Klompen, Christmas, and Garden Shops for an impressive selection of wooden clogs, wooden tulips, wooden bowls, live tulip bulbs, nutcrackers, ornaments, and assorted Dutch-themed souvenirs. For younger visitors, the Village includes several family-friendly amusement rides, a petting zoo, playgrounds, and costumed performers.
12350 James St Holland, MI 49423

Featuring an incredible selection of fresh-locally grown produce, Holland Farmer's Market in the northwest portion of downtown is a unique Western Michigan treasure. In addition to fruits and vegetables, purveyors at the market offer a variety of baked and dry goods, cheese, condiments, herbs, grains eggs, meats, flowers, décor, and various sundries.
The market also offers a variety of ready-to-eat food and drinks, all crafted from the farm-fresh ingredients sold at the market. A series of weekly demonstrations from local chefs educates patrons on how to prepare seasonal produce, and various festivals, kid's programs, and other community events are held at the market throughout the year!
150 W 8th St Holland, MI 49423

Housed in the neo-classical-style former post office adjacent to Centennial Park, the Holland Museum features a collection of artifacts and exhibitions dedicated to the preservation of Holland's rich, diverse history. The museum also operates the impeccably restored and preserved Isaac Cappon House and the Settlers House museums located just a few blocks west.
The museum contains permanent exhibits on Holland's transition from settlement to a city, as well as a rotating cast of interesting traveling exhibits in the Wichers Gallery, and more than six centuries of Dutch artwork and artifacts in the New Dutch Galleries. On the lower level, the Archies and Research Library features a collection of photographs, documents, and books related to the area's history.
31 W 10th St Holland, MI 49423

TOP 5 AMAZING PLACES TO EAT IN HOLLAND
Best Dutch Cuisine
With two locations in Holland, Deboer Bakkerij turns out authentic, fresh-baked Dutch-style pastries, breads, donuts, and desserts. Try Dutch-inspired favorites like saucizenbroodjes (pigs in a blanket), almond coffee cake, croquette, ham and pea soup, or choose from their made-from-scratch breakfast and lunch omelets, hashes, strudels, sandwiches, salads, and more!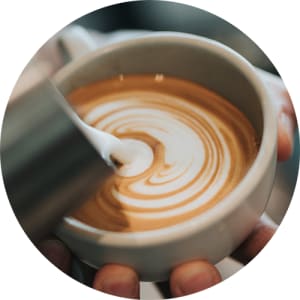 Best Breakfast
Centrally-located off Washington Avenue, The Biscuit has been delighting Holland diners since 2008. Featuring upscale options like Lily's chicken-apple hash and Nutella French toast, as well as a wide array of classics like biscuits and gravy, pancakes, and eggs any way you like them. Pair your meal with a great selection of teas, coffees, and specialty lattes!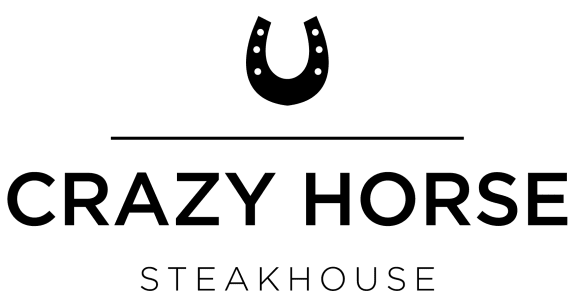 Best Steakhouse
Serving western Michigan since 1997, Crazy Horse Steak House in northwest Holland, has been voted Holland's best restaurant for 15-plus years, and counting! Start with an order of wings, or potato skins, then take your pick from a wide array of mouthwatering steaks, seafood, ribs, and a great selection of sides. Wine, beer, and a variety of cocktails are also available from Crazy Horse's full bar!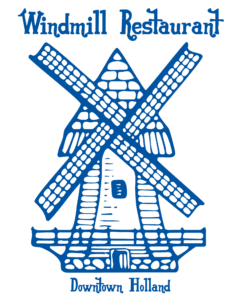 Best Diner
The Windmill Restaurant in Downtown Holland has been a local favorite for delicious, no-frills diner fare served in generous portions for more than five decades. The Windmill has perfected classic diner staples like eggs, bacon, and hashbrowns, burgers & fries, BLTs and tuna salad. With both breakfast and lunch served all day, the 'Mill makes a perfect choice whether you're just starting your day or capping off a long night!
Best Pizza
Deep dish pizza is synonymous with the Great Lakes region and few do it better than Crust 54. With two Holland locations Downtown and on South Washington, Crust 54 is a popular destination for pan and thin-crust pies, fresh salads, and crispy buffalo wings. Crust 54 also delivers and has even put together a bake-at-home pizza kit so you can enjoy their pies at home!

Holland, MI, 49423
(616) 494-2000
Testimonials
Fantastic location, quiet apartments. Staff are all friendly and helpful. Great community and close to Hollands best.

- Anonymous
I love my apartment, and the view that I have. The people who work here are great and have always been helpful!

- Anonymous
Its a nice place to live for sure. Its pretty close to the lake and not far from Grand Rapids. You

- Anonymous
The property is always well maintained and grass is always freshly cut. The units are really nice on the inside and out!

- Anonymous
I Love Crown Pointe apartments and the staff. Great place to call home!!

- Anonymous
Great place to live. Staff is very helpful and deals with issues immediately. Garage is invaluable to have.. not many complexes accommodate for Michigan weather.

- Anonymous
I had the pleasure of working with alisa. She is very outgoing and very polite, answered all my questions. A real people person, kept me informed all the way through the process.

- Anonymous
Lived here over a year and have had no problems! The staff is super friendly and our maintenance requests always get answered in a timely manner!

- Facebook Review
5 Star Review: Love this place! Never had problems! Alisa is the best!

- Google Review
Very helpful during this crazy time of 2020. Good location for food n groceries. Great Doordash area, how we survived quarantine.

- Facebook Review
5 Star Review: I recently moved to Crown Pointe. The staff and employees have been very kind and welcoming. If I've hand any questions or concerns they have been quick to respond and get back to me. It's starting to feel like home already.

- Google Review
5 Star Review: Crown Pointe is a great place to live. I would recommend living here.

- Google Review